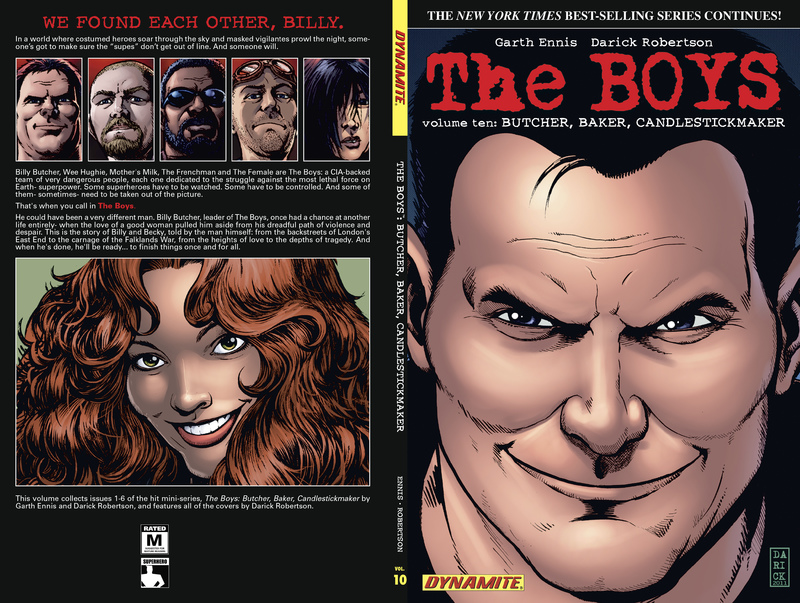 The Boys v10 - Butcher, Baker, Candlestickmaker (2012)
English | CBR | 144 pages | 308.26 MB
He could have been a very different man. Billy Butcher, leader of The Boys, once had a chance at another life entirely - when the love of a good woman pulled him aside from his dreadful path of violence and despair. This is the story of Billy and Becky, told by the man himself: from the backstreets of London's East End to the carnage of the Falklands War, from the heights of love to the depths of tragedy. And when he's done, he'll be ready ... to finish things once and for all. The Boys, Vol. 10: Butcher, Baker, Candlestickmaker collects issues 1-6 of the hit mini-series, The Boys: Butcher, Baker, Candlestickmaker by Garth Ennis and Darick Robertson, and features all of the covers by Darick Robertson!
Download Link:

Download links are not available at this moment. We will fix them ASAP.


We are replacing dead links with Filedd. Sorry for the inconvenience.