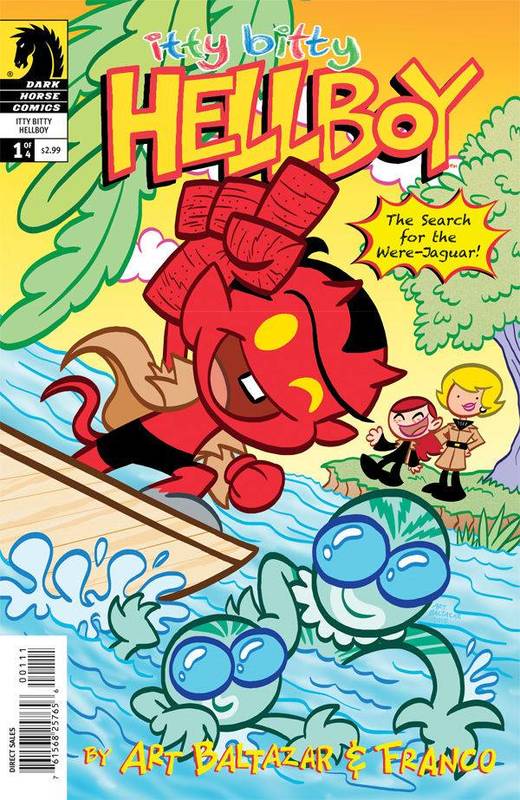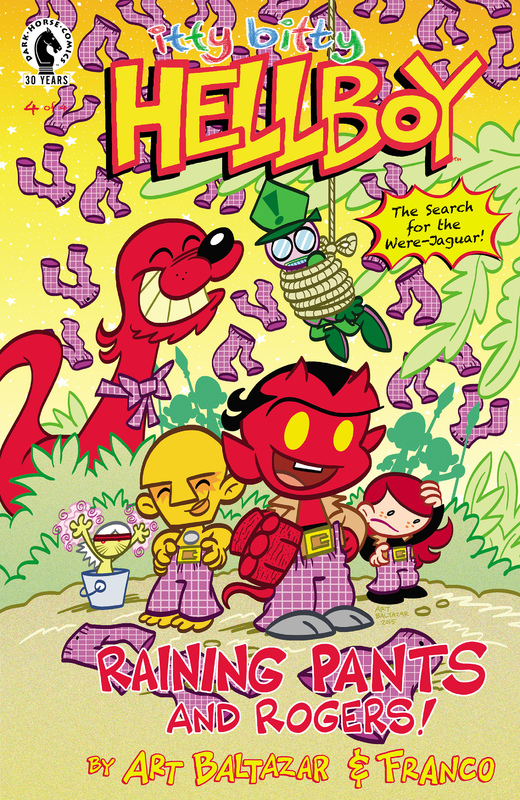 Itty Bitty Hellboy - The Search for the Were-Jaguar! #1-4 (2015-2016) Complete
English | CBR | 4 Issues | 228.16 MB
**He's Itty Bitty and he's back!** Aw yeah! Art Baltazar and Franco return to _Itty Bitty Hellboy_! This time, Hellboy, Abe, Liz, and friends are on a very special quest . . . to deliver underwear to the Island of Rogers! But their mission is suddenly interrupted by the discovery of the strange, mysterious beast known as the were-jaguar! _Itty Bitty Hellboy_ is bite-sized, adorable _Hellboy_ fun for all ages.
====================
Itty Bitty Hellboy v02 - The Search for the Were-Jaguar! (2016)
English | CBR | 105 pages | 134.62 MB
Collects Itty Bitty Hellboy: The Search for the Were-Jaguar #1 - #4!
Download Link: