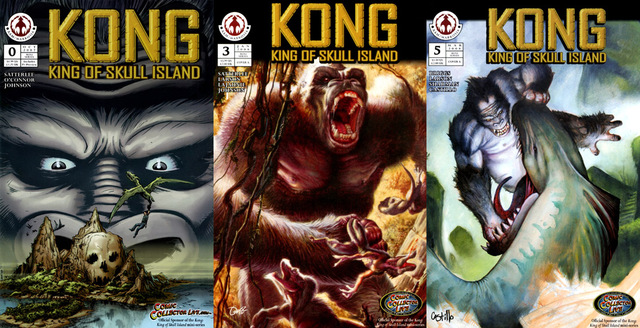 Kong - King of Skull Island #0-5 (2007-2008) Complete
English | CBR | 6 Issues | 224.40 MB
The 75th Anniversary of Merian C. Cooper's KING KONG kicks off here! What happened after the Kong's fall from the Empire State Building? Where did the body go? What happened to Carl Denham? What is Kong's relevance to the mysterious Skull Island? Where did the wall come from and what is it there for? All these questions and more are answered in this prequel/sequel based on the book by Joe DeVito. Also includes a preview of the first issue.
Download Link:

Download links are not available at this moment. We will fix them ASAP.


We are replacing dead links with Filedd. Sorry for the inconvenience.