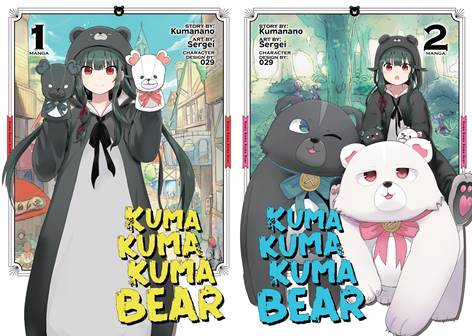 Kuma Kuma Kuma Bear v01-v05 (2020-2021)
English | CBR | 5 Issues
English translation of the Japanese manga Kuma Kuma Kuma Bear (くま クマ 熊 ベアー).
A bouncy series about a girl transported to a fantasy world like her favorite video game with her magical bearsuit equipped - and don't miss the original light novels, also published by Seven Seas!
Fifteen-year-old video game addict Yuna is set for life: she funds her shut-in lifestyle by playing the stock market and then spends every other free moment playing her favourite virtual reality MMO. After a game update, Yuna receives a way-too-cute bear outfit that's super overpowered! There's no way Yuna would ever wear something that embarrassing, but after being sucked into a fantasy world, she might not have a choice!
Download Link: