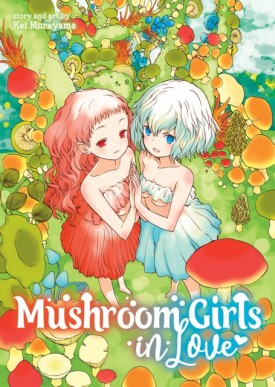 Mushroom Girls in Love (2018)
English | CBR | 162 pages | 231.97 MB
English translation of the Japanese manga Kinoko Ningen no Kekkon (きのこ人間の結婚).
LOVERS IN A DANGEROUS WORLD
In an all-woman planet of intelligent fungi, Arriala and Erriela get married! But a member of the royal mushroom family is smitten with Erriela and is willing to start a war over her. To rescue her wife, can Arriala traverse the wild and treacherous mushroom kingdom and hope to survive?
Download Link: