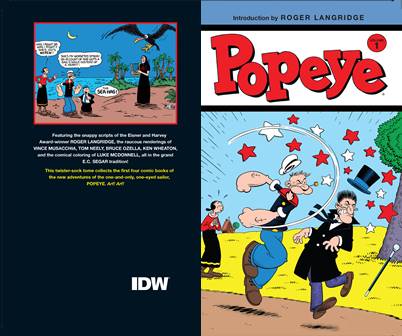 Popeye v01 (2012)
English | CBR | 120 pages | 149.29 MB
Collects Popeye #1-4.
Popeye the Sailor Man sails again! E.C. Segar's classic creation is back, with his first original comic in decades! Written by the Eisner Award-winning Roger Langridge (The Muppets), with pitch-perfect art from Bruce Ozella, Tom Neeley, and Ken Wheaton, it's a new take on the classic character that's true to its roots!
Download Link:
We are replacing dead links with Filedd. Sorry for the inconvenience.