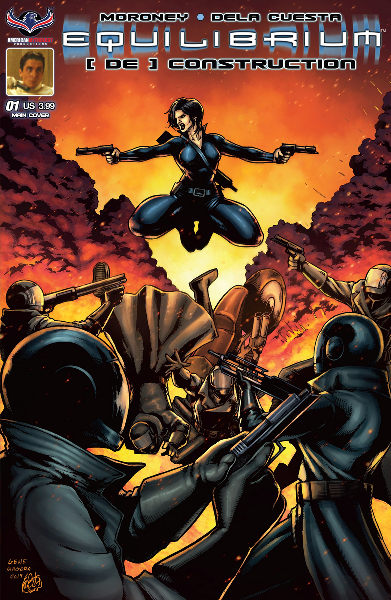 Equilibrium #1-3 + Prequel + Casebook (2016-2018)
English | CBR | 5 Issues
Sense offenders beware, we are returning to the world of Equilibrium! In the first years of the 21st century, a third World War broke out. Those of us who survived knew mankind could never survive a fourth... that our own volatile natures could simply no longer be risked. Now, the government has risen up to eradicate the true source of man's inhumanity to man. The ability to feel. But in this brave new world, where logic rules and emotion is punished, a rebellion breaks out that will shake this totalitarian government to its core. Spinning out of the cult classic film Equilibrium comes this brand new action-packed sequel to the movie!
Equilibrium Prequel - Deconstruction 001 (2017)
English | CBR | 33 pages | 89.1 MB
Before Libria. Before Prozium. Before the Grammaton Clerics, there was a world much like our own. A world where a global conspiracy to reduce mankind's footprint on the environment clashed with the security agencies of global powers, desperate to maintain their control. Between them: one man, supplying them the weapons they desire, and one woman whose talents will (de) construct civilization. This is the untold story of the war that brought about the world of Equilibrium.
Download Link: