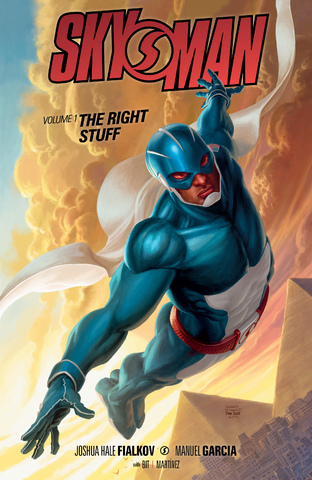 Skyman v01 - The Right Stuff (2014)
English | CBR | 104 pages | HD | 223.70 MB
After an embarrassing defeat at the hands of Captain Midnight, a drunken Skyman accidentally kills an innocent man! Turns out he's not only an overly patriotic zealot; he'salso a dangerous PR nightmare. Needing a new face for their initiative ASAP, the Skyman Program turns to US Air Force Sgt. Eric Reid: a wounded veteran on the ropes, looking for a new lease on life. But the new Skyman is nobody's stooge. They tried to make the perfect weapon, but they got a hero instead. Joshua Hale Fialkov is a writer of the Emmy-nominated animated filmAfro Samurai: Resurrectionand the Eisner-nominatedTumor.
Download Link:

Download links are not available at this moment. We will fix them ASAP.


We are replacing dead links with Filedd. Sorry for the inconvenience.