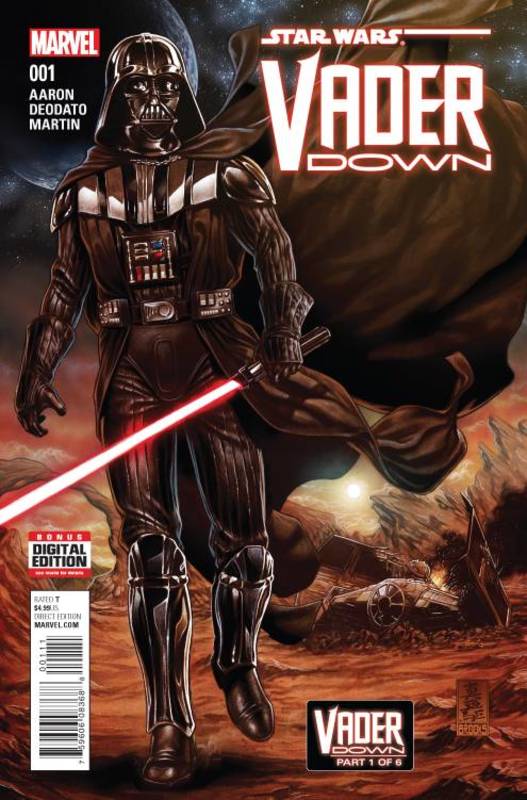 Star Wars - Vader Down (2016)
English | CBR | 149 pages | 228.91 MB
Collects Star Wars: Vader Down #1, Star Wars #13-14 & Darth Vader #13-15.
Two of the biggest titles in comics collide in the first crossover of the new Marvel age of STAR WARS! When Darth Vader accidentally finds himself facing off against the rebel fleet on his own, he is sent crashing onto a nearby planet. Will the rebels seize this opportunity to put an end to one of their greatest enemies — or will they be made to feel the full power of the dark side? The Sith Lord may be down, but he isn't out! All your favorites are here, old and new, good and evil: Luke! Vader! Leia! Aphra! Han! Threepio, Artoo, Triple-Zero and BT-1! And in a hair-raising battle of the Wookiees, Chewbacca versus Black Krrsantan! ROOOARRGH UR ROO!
Download Link:

Download links are not available at this moment. We will fix them ASAP.


We are replacing dead links with Filedd. Sorry for the inconvenience.