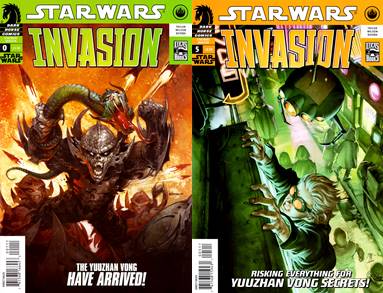 Star Wars - Invasion Vol.1 - Refugees #0-5 (2009) Complete
English | CBR | 6 Issues | 233.97 MB
Star Wars: Invasion: Refugees is the first story arc in the Star Wars: Invasion comic series. Twenty-five years after the Battle of Yavin, Luke Skywalker and the galaxy are facing their first real threat since the Sith were defeated: an invasion of hostile warriors from another galaxy - the Yuuzhan Vong! All High Quality Minutemen Scans.
The peaceful planet of Artorias is in the path of the alien armada. Finn Galfridian, his spunky sister Kaye, and their parents find themselves separated and fighting for their lives when the surprise invasion occurs. But their ordeal is just beginning...
Download Link:
We are replacing filejoker links with Filedd. Sorry for the inconvenience.