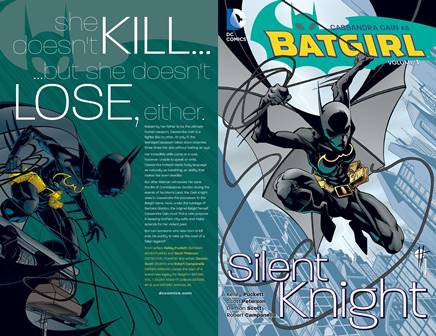 Batgirl v01 - Silent Knight (2015)
English | CBR | 322 pages | 333.66 MB
Kelley Puckett and Scott Peterson's classic take on the fan-favorite Batgirl!
Cassandra Cain is a fighter like no other. At only 17, the teenage assassin takes down enemies three times her size without batting an eye. But her incredible skills come at a cost: unable to speak or write, Cassandra instead reads body language as naturally as breathing-an ability that makes her even deadlier.
After Batman witnesses her save the life of Commissioner Gordon during the events of No Man's Land, the Dark Knight sees in Cassandra the successor to the Batgirl name. Now, under the tutelage of Barbara Gordon-the original Batgirl herself-Cassandra Cain must find a new purpose and make amends for her violent past.
But can someone who was born to kill ever be worthy to take up the cowl of a fallen legend?
Collects BATGIRL (2000-2006) #1-12 and BATGIRL ANNUAL #1.