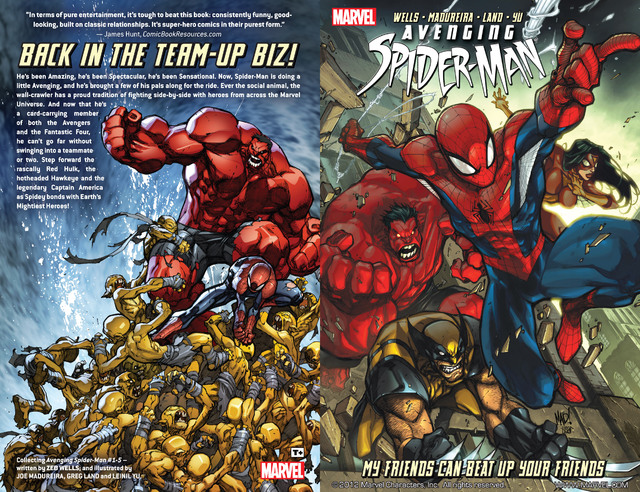 Avenging Spider-Man - My Friends Can Beat Up Your Friends (2012)
English | CBR | 119 pages | 147.86 MB
Collects Avenging Spider-Man (2011-2013) #1-5.
Spider-Man and his Avengers teammate Red Hulk take on a Moloid army during the New York City Marathon; but when Red Hulk falls, only Spider-Man stands in the way of the Subterranean invasion of Manhattan! Then, Hawkeye drops in for an action-packed extravaganza! And Spidey teams with Cap!
Download Link:
We are replacing filepost, datafile and filejoker links with Filedd. Please don't submit reupload requests at this moment. Sorry for the inconvenience.