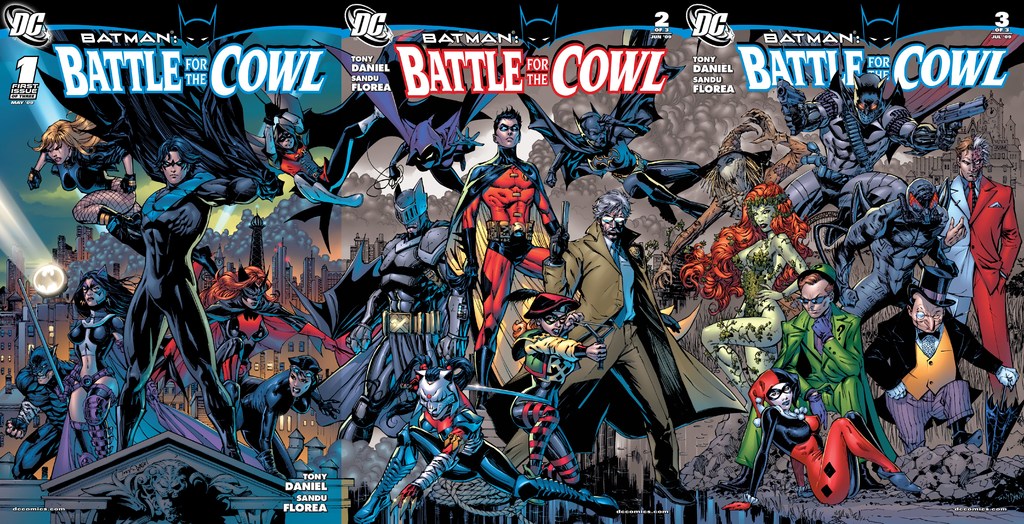 Batman - Battle for the Cowl Storyline (2009) Complete
English | CBR | 17 Issues | HD | 481.32 MB
"Batman: Battle for the Cowl" is a 2009 comic book storyline published by DC comics, consisting of an eponymous, three issue miniseries written and penciled by Tony Daniel, as well as a number of tie-in books. The central story details the chaos in Gotham City following the "Batman R.I.P." and "Final Crisis" story arcs, due to Batman's perceived absence and abandonment by the public. His disappearance is actually caused by the character's apparent death at the hands of Darkseid in Final Crisis, which causes dissension in the ranks of his allies and enemies who fight for the right to become the new Batman.
With Batman gone, the battle to take on the Mantle of the Bat is on! Who has earned the right? Who thinks they deserve it? Robin? Nightwing? Jason Todd? Two-Face? Catwoman? Batgirl? Who will ultimately win the battle for the cape and cowl and become Gotham's new guardian?
Download Link:

Download links are not available at this moment. We will fix them ASAP.


We are replacing dead links with Filedd. Sorry for the inconvenience.