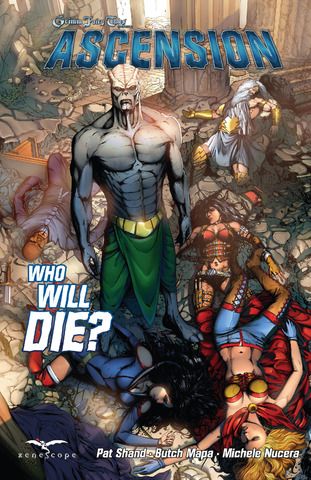 Grimm Fairy Tales - Ascension v01 (2014)
English | CBR | 146 pages | HD | 232.70 MB
The Being has won! Now with the almighty powers of the Keepers running through his veins, he descends onto Earth to begin his new reign. Though his intentions are to rid the world of evil, absolute power corrupts absolutely, and it falls to Sela and Van Helsing to put a stop to him. But what will they do when they see that many of their own have been wooed to the Being's side.
The Illusion Witch #1-4 (2022)
English | CBR | 4 Issues | of 6
The Illusion Witch tells the story of Aadya Locke a world-famous illusionist traumatized by the loss of her father and son, she has become cold and disconnected from reality. Transported into Saari a fantasy world filled with magic and danger, Aadya is paired with a talking Quoll, A warrior, his son, and a powerful mage. Hunted by The Three a wraith with monstrous intentions, Aadya will face her inner demons while battling real-life monsters in her attempt to save herself, and Saari.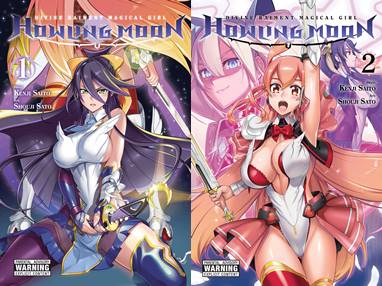 Divine Raiment Magical Girl Howling Moon v01-v03 (2019-2022)
English | CBR | 3 Issues
English translation of the Japanese manga Mahou Shoujo Flaming Star (神装魔法少女ハウリングムーン).
During a field trip with their middle school classmates, childhood friends Kaguya and Himawari are abducted by the secret society Millennium. The evil organization is notorious for the havoc it's wreaked, but is it possible they're...not the bad guys? After Kaguya gets a glimpse behind the curtain, everything starts to change, and she becomes privy to the truth underneath the world she lives in. Now that she's bestowed with the power to transform into a magical girl, what path will she choose?
Navigation Menu