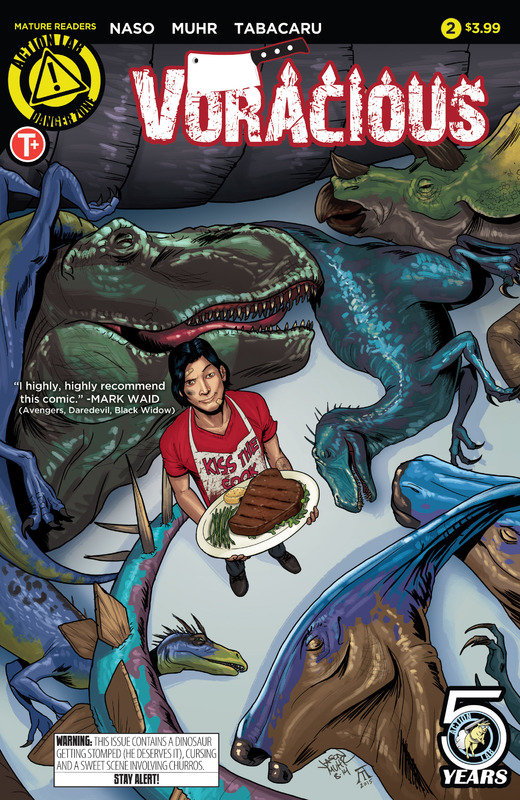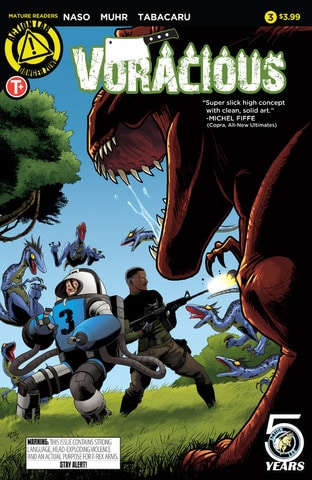 Voracious #1-4 + Feeding Time #1-5 (2015-2017) Complete
English | CBR | 9 Issues | 405.38 MB
JURASSIC PARK MEETS TOP CHEF! Haunted by the death of his sister, Chef Nate Willner has lost his desire to cook. Forced to move back to his hometown in Utah and work at a coffee shop, Nate's life is quickly becoming a dead end. But when he unexpectedly inherits a time travel suit that takes him to the age of dinosaurs, Nate's passion for cooking is reignited!
====================
Voracious v01 - Diners, Dinosaurs & Dives (2016)
English | CBR | 150 pages | 191.32 MB
Collects issues #1-4 of the hit Action Lab: Danger Zone series, VORACIOUS
====================
Voracious v02 - Feeding Time (2017)
English | CBR | 137 pages | 216.63 MB
This second volume collects the critically acclaimed VORACIOUS: Feeding Time #1-5.