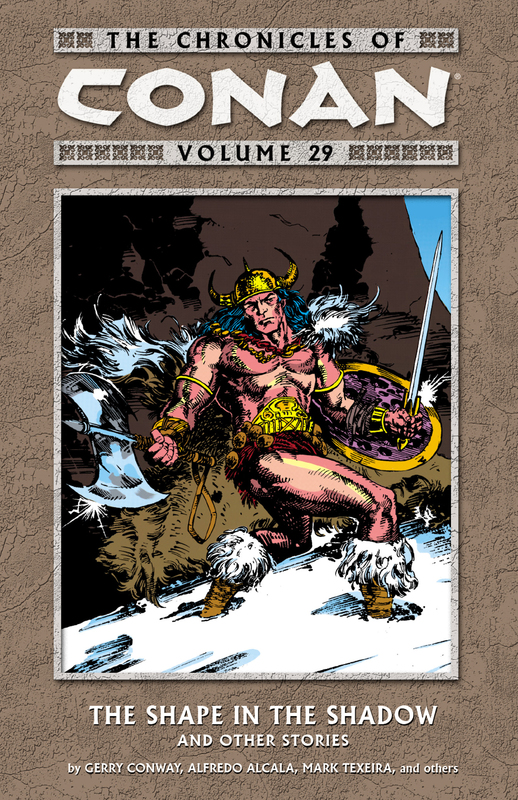 The Chronicles of Conan v29 - The Shape in the Shadow and Other Stories (2015)
English | CBR | 221 pages | HD | 435.55 MB
While Conan's armies prepare to entrap the forces of the enemy alliance, dark machinations are afoot to strike at Conan's own heart. The malign sorcerer Caliastros, in league with the Warlord of Koth, casts black spells that could take the lives of Conan's wife and children and end his bloodline forever!
The Chronicles of King Conan further the legend of Robert E. Howard's epic creation, collecting for the first time the long out-of-print Conan the King tales originally published by Marvel Comics.
Download Link:
We are replacing filejoker links with Filedd. Sorry for the inconvenience.