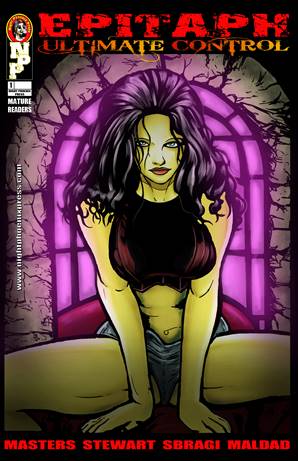 Epitaph - Ultimate Control 001 (2018)
English | CBR | 22 pages | 16.2 MB
An evil cult bent on world domination wars within as various factions try to rise to power in Chicago. Suggested for MATURE READERS.
Many people want power, but what's it worth to you? In this one shot, Serpina, a corporal succubus, seeks deadly vengeance for being imprisoned after making deals with Natas Talbane and a US senator. Meanwhile the vampiric vigilante Euthanasia feeds on violent criminals to sate her bloodlust. Written by series creator Nathyn Brendan Masters with art by Paulo Sbragi, Robert Stewart and Maldad on colors. Content Warning: Epitaph: Ultimate Control deals with mature subject matter and may contain adult situations.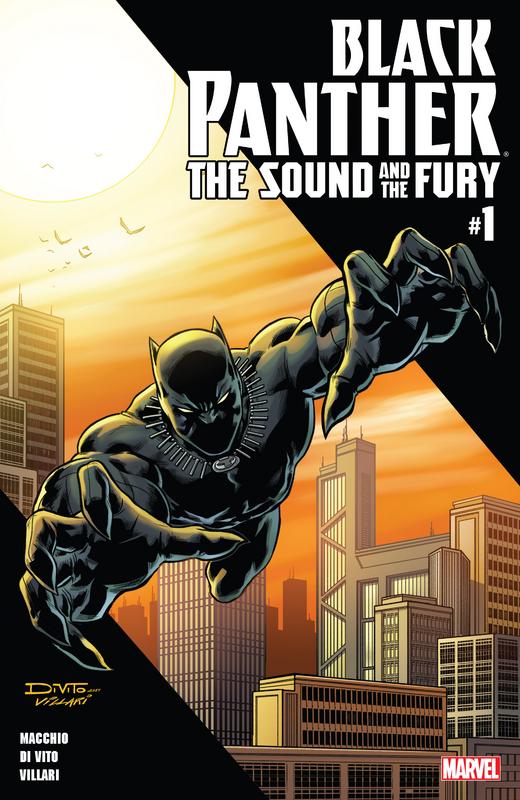 Black Panther - The Sound and the Fury 001 (2018)
English | CBR | 44 pages | 75.3 MB
The fantastic technology of Wakanda comes to Dubai! But when the villainous KLAW launches a plot to extort billions from the citizens of the city, T'CHALLA's diplomatic mission becomes a search and rescue for the BLACK PANTHER! Written and illustrated by industry legends Ralph Macchio and Andrea Di Vito, THE SOUND AND THE FURY puts the Black Panther on a mission that will test his prowess against his long-standing nemesis, as well as three new villains - BLOKK, GARROTTE, and SHEN-YU!mFeaturing a special presentation of FANTASTIC FOUR #53, featuring the earliest conflict between T'Challa and Klaw, and the introduction of VIBRANIUM!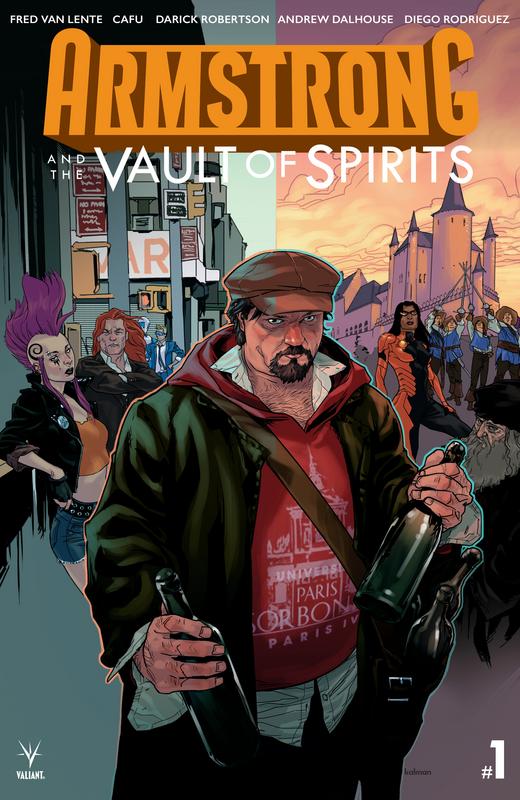 Armstrong and the Vault of Spirits 001 (2018)
English | CBR | 34 pages | 60.8 MB
What secrets await inside the Vault of Spirits? Deep beneath New York City's seediest dive bar, Armstrong - the hard-hitting, harder-partying immortal veteran of history's greatest escapades - is hosting an invitation-only affair for his most beloved friends and allies! Archer... Ivar, Timewalker... Faith... Quantum and Woody... And special guests from across the Valiant Universe... All have been offered a seat at the table for a personally guided tour of Armstrong's most valuable and tightly guarded treasure... From the Great Flood to ancient Greece to the height of the Crusades, raise a glass as Armstrong recounts the true stories of his wine-soaked path down through the ages and the artifacts that reside within his own secret archive! ARCHER & ARMSTRONG maestro Fred Van Lente returns with rising star CAFU (RAPTURE) to chronicle the first landmark solo adventure in the very (very, very) long life and times of Valiant's very own disorderly immortal!
Navigation Menu