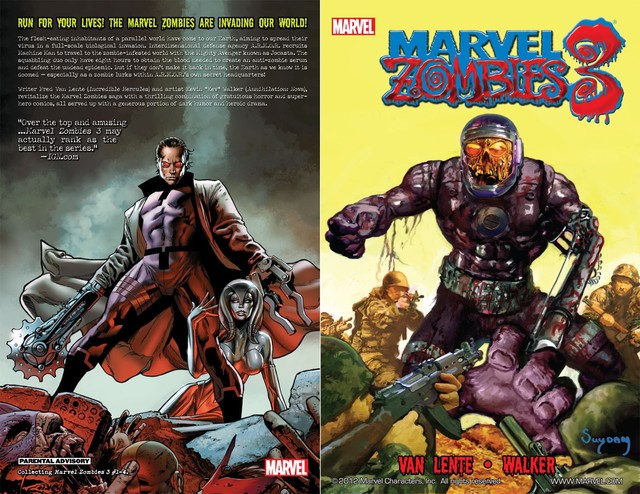 Marvel Zombies 3 (2009)
English | CBR | 97 pages | 46.62 MB
Collects Marvel Zombies 3 #1-4. The ravenous hordes of Marvel Zombies are invading...the Marvel Universe! When the super-undead stumble into the MU from the Man-Thing's Nexus of All Realities, all of Florida is quarantined and the Initiative sends a most unlikely group of heroes to find the one item they need before the whole MU is consumed!
Download Link:
We are fixing the dead links. Please check
NEWS
for schedule and progress.