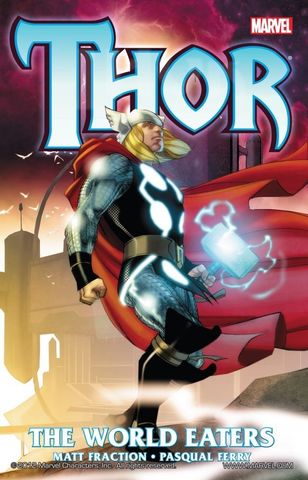 Thor - The World Eaters (2011) (Digital TPB)
English | CBR | 149 pages | HD | 223.32 MB
Collects Thor #615-621 & 620.1.
In the wake of SIEGE, Asgard is a target. And what happens when a dark, destructive force from another reality comes on the warpath? Plus: The nefarious Grey Gargoyle, on a quest for immortality, sets out to attain godhood in Asgard. Thor, God of Thunder, must end Gargoyle's rampage!
Download Link:

Download links are not available at this moment. We will fix them ASAP.


We are replacing dead links with Filedd. Sorry for the inconvenience.