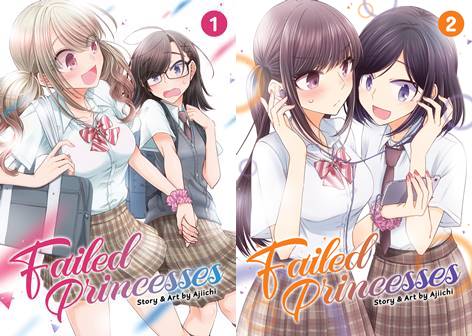 Failed Princesses v01-v03 (2020-2021)
English | CBR | 3 Issues
English translation of the Japanese manga Useless Princesses (できそこないの姫君たち).
Opposites attract in this new high school yuri manga!
Fujishiro Nanaki is super cute, super popular, and super annoyed with anyone as plain as her classmate Kurokawa Kanade. When Nanaki finds out her boyfriend's cheating on her, however, her life makes a complete 180 - as does her relationship with Kanade.
Download Link: