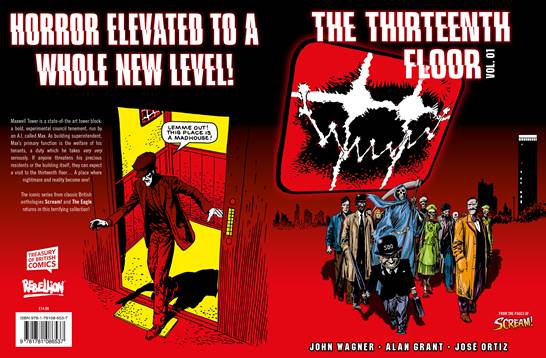 The Thirteenth Floor v01-v02 (2018-2020)
English | CBR | 2 Issues | 167.52 MB
Trade paperback and hardcover collecting the complete run of Thirteenth Floor stories from Scream! and Eagle.
Maxwell Tower is a state-of-the art tower block: a bold, experimental council tenement, run by an A.I. called Max. As building superintendent, Max's primary function is the welfare of his tenants, a duty which he takes very very seriously. If anyone threatens his precious residents or the building itself, they can expect a visit to the thirteenth floor... A place where nightmare and reality become one!
The iconic series from classic British anthologies Scream! and The Eagle returns in this terrifying collection!
Download Link: