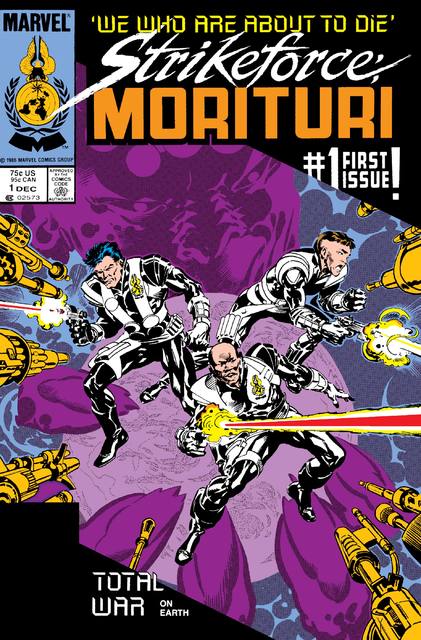 Strikeforce - Morituri #1-13 (1986-1987)
English | CBR | 13 Issues | (of 31)
The Earth of the near future has been invaded by aliens. Only one force is strong enough to confront them. Strike-Force Morituri! With normal citizens volunteering to become super heroes, what tolls will be paid for this new power?
Download Link:
We are fixing the dead links. Please check
NEWS
for schedule and progress.