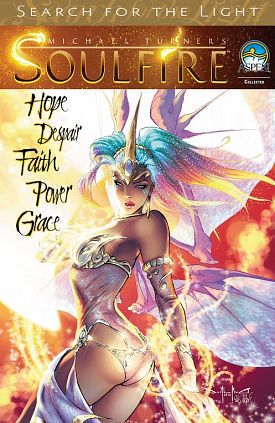 Soulfire - Search for the Light + Cover + Primer (2012) Complete
English | CBR | 7 Issues | HD | 244.82 MB
Aspen's summer crossover event, The Search for the Light, collects all five thrilling one shots (Hope, Despair, Faith, Power, and Grace), and features Soulfire's powerful "Masters" as they explore the greatest reaches of dark magic in order to rescue Malikai, the Bearer of the Light and savior of the age of magic. As he continues his spiral into the unknown depths of chaos, the group must confront their darkest fears along the way, while figuring out how to save the modern world from complete darkness forever!
Download Link:

Download links are not available at this moment. We will fix them ASAP.


We are replacing dead links with Filedd. Sorry for the inconvenience.