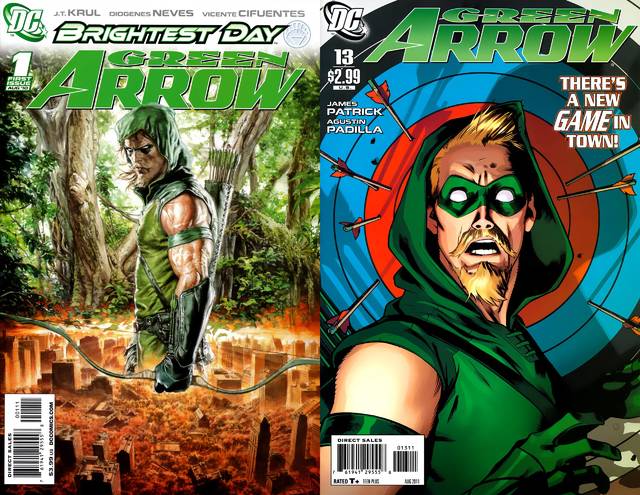 Green Arrow Vol.5 #1-15 & Preview (2010-2011) Complete
English | CBR | 16 Issues | 423.21 MB
Once the self-centered billionaire of Queen Industries, Oliver Queen lost everything, but found a reason to live as the world's greatest archer and the ultimate hero of the people, Green Arrow. After Star City was devastated by an attack by the villain Prometheus in the pages of JUSTICE LEAGUE: CRY FOR JUSTICE, the White Lantern Ring gave birth to a massive, mysterious forest located at the center of the destruction. Now, Green Arrow lives in the woods and strikes against crime and corruption as a modern day Robin Hood.
After the events of BRIGHTEST DAY, Green Arrow Oliver Queen has stood as the guardian of a mysterious forest that hassprouted in the middle of Star City! In this new volume written by up and coming writer J.T. Krul, Green Arrow defends theforest as a modern day Robin Hood from all that would do it harm. But how will Oliver's actions pave the way for Earth's newprotector?
Download Link:
We are replacing filejoker links with Filedd. Sorry for the inconvenience.