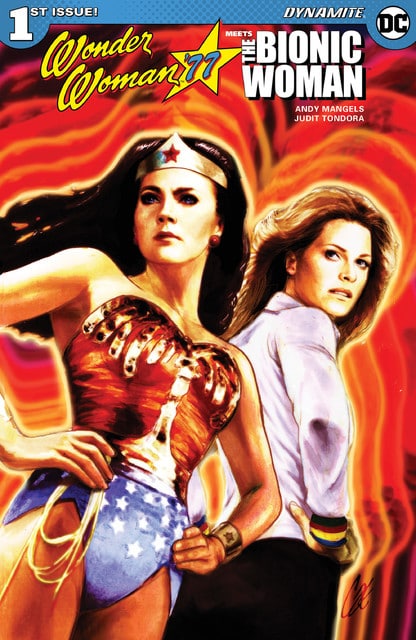 Wonder Woman '77 Meets The Bionic Woman #1-6 (2016-2017)
English | CBR | 6 Issues
Party like it's 1977 in this cross-over event fans have wanted for decades — but never thought possible! Now, Diana Prince meets Jaime Sommers… or should we say, Wonder Woman meets The Bionic Woman? In this action-packed mini-series, the two television titans team up to fight a rogue cabal bent on wreaking havoc and stealing deadly weapons. Can CASTRA be stopped before their real targets are revealed and lives are lost? With super powers, bionic enhancements, surprise villains, and an invisible plane, just about anything is possible!
Download Link:
We are fixing the dead links. Please check
NEWS
for schedule and progress.