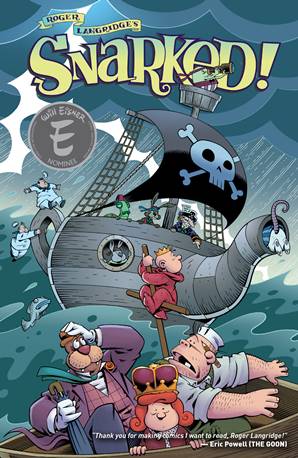 Snarked vol02 (2012)
English | CBR | 111 pages | 199.49 MB
Harvey Award-winning creator Roger Langridge (THE MUPPET SHOW, THOR: THE MIGHTY AVENGER) is back as the fantastical adventure of SNARKED continues! After escaping the clutches of the dastardly royal advisors, our heroes set sail on a sea-spanning voyage in search of the missing Red King, running across a number of familiar Lewis Carroll characters along the way! Collecting issues 5-8 of the critically acclaimed series, join Queen Scarlett, baby Rusty, the Walrus, and the Carpenter as they brave the high seas in search of Snark Island and the treasures that lie within. This remarkable collection also features exclusive behind-the-scenes content and commentary from Roger Langridge!
Download Link:
We are fixing the dead links. Please check
NEWS
for schedule and progress.