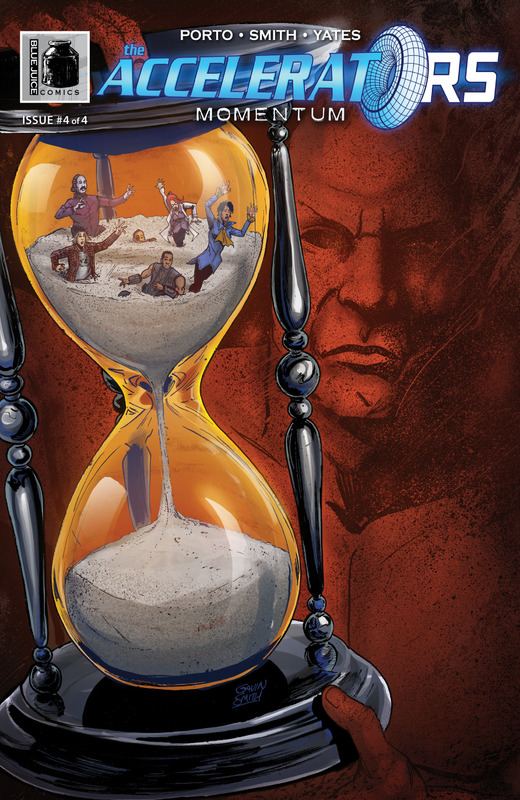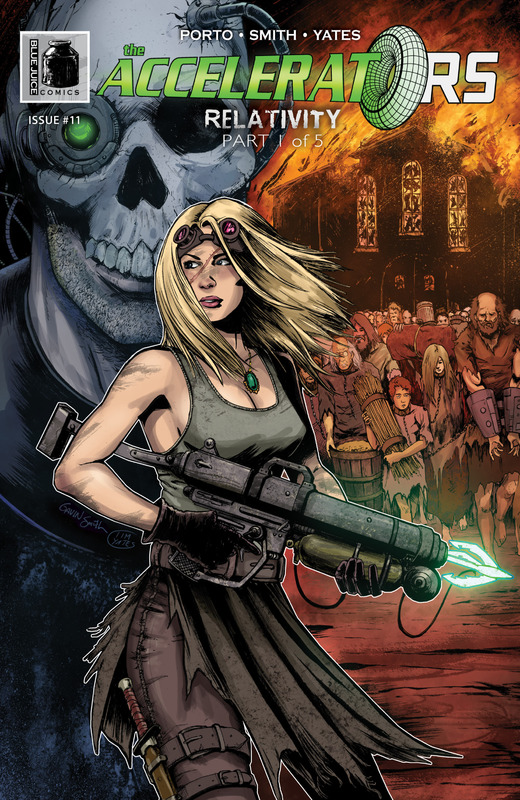 The Accelerators #1-15 (2013-2016) Complete
English | CBR | 15 Issues | 745.32 MB
Welcome to THE ACCELERATORS, a high-speed time travel adventure!
THE ACCELERATORS tells the story of a group of reluctant time travelers who find themselves stranded in a future where time machines are commonplace and time travel itself has become a deadly game.
Two time travelers, Alexa and Bertram, pursue each other through the decades in a deadly cat-and-mouse chase. She is the last survivor of a 1960s research project studying time travel; he is a soldier desperate to wipe out any trace of Alexa's research, including perhaps Alexa herself. Each of them is armed with a time machine, but these machines have a very special rule: They can only move forward in time, never backward. To save herself, Alexa must leap further and further into the future, with Bertram never far behind. Caught in the crossfire between Alexa and Bertram is Spatz, a teenager from the 1990s who tries to help Alexa but instead gets dragged along with her into another time. In this nightmarish future, everyone has their own personal time machine and people pass the time watching gruesome spectacles such as the Time Games, a gladiator-style death match that kidnaps unwitting combatants from throughout history and forces them to fight each other for sport. Now, they must survive the Time Games and escape from this surreal dystopia.
A group of accidental time travelers find themselves stranded in the future with a time machine that can only go forward. Their only hope is to keep moving, jumping further and further in search of a future that can show them a way back home. As the world crumbles around them in fast-forward, our heroes fight to survive a series of dangerous and surreal futures, each one wilder than the next. This second volume of the acclaimed ongoing story combines Issues 1-4 of THE ACCELERATORS: MOMENTUM.
Download Link: