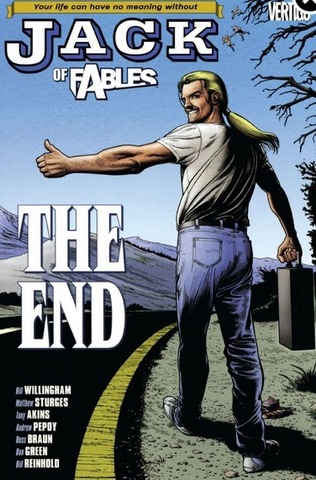 Jack of Fables vol09 (2011)
English | CBR | 137 pages | 176.43 MB
Jack Frost seeks to kill a dragon, unaware that it's his own father. Jack Frost has just set upon the greatest quest in a long and distinguished career of great quests: To kill a dragon. Of course, he is not aware that the dragon in question is in fact his own father. Meanwhile, the Page Sisters find a new purpose in life: restoring the Great Library. This volume includes JACK OF FABLES #50, a special issue that includes appearances by everyone who's ever shown up in the series.
Download Link:

Download links are not available at this moment. We will fix them ASAP.


We are replacing dead links with Filedd. Sorry for the inconvenience.