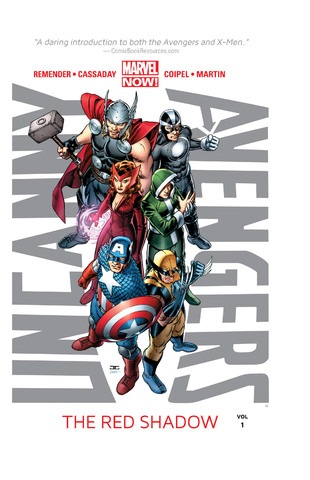 Uncanny Avengers Vol. 01 - The Red Shadow (2013) (Digital HC)
English | CBR | 142 pages | 225.44 MB
Collects Uncanny Avengers #1-5: In the wake of Professor X's funeral, Captain America creates a new Avengers unit comprised of Avengers and X-Men, humans and mutants working together. But the Red Skull has returned -- straight out of the 1940s -- and he wants to destroy all mutants! And what gruesome weapon has given the him dangerous new powers?
Download Link:
We are fixing the dead links. Please check
NEWS
for schedule and progress.