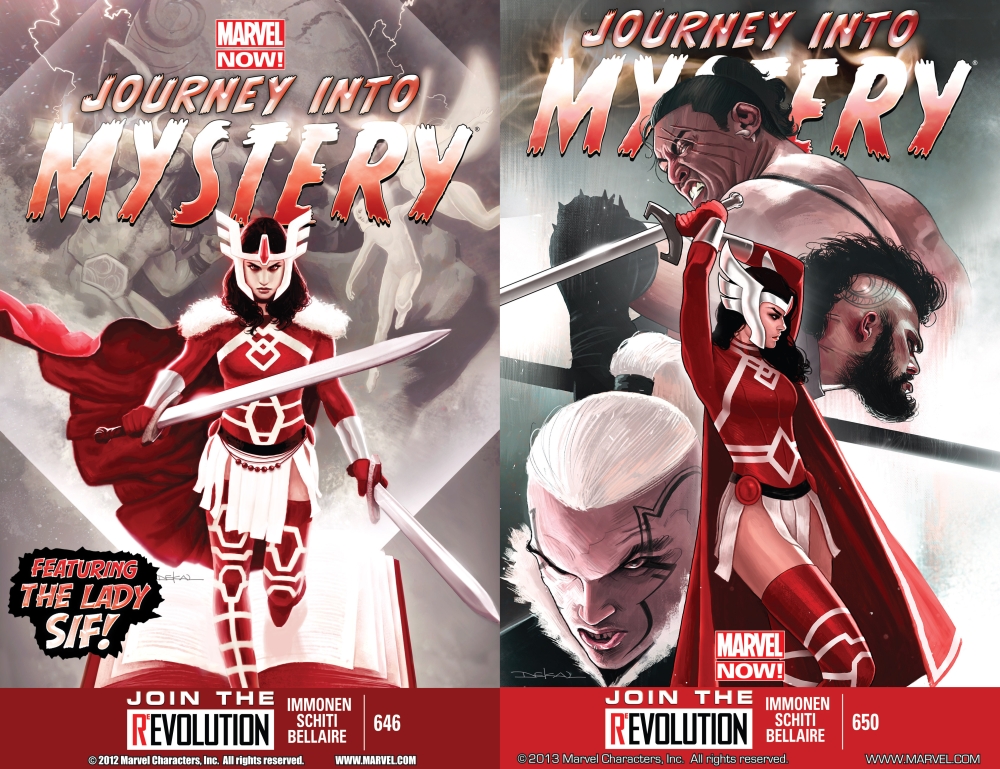 Thor #600-621 + Journey Into Mystery #622-655 + Annual + Specials (2009-2013) Complete
English | CBR | 81 Issues | 1.84 GB
Not a clone! Not a robot! Not an imaginary story! The God of Thunder is officially BACK! You've waited for it, you've demanded it…and we say thee YEA! The Odinson comes roaring to life in this highly anticipated ongoing series by red-hot superstars J. Michael Straczynski (AMAZING SPIDER-MAN) and Olivier Coipel (HOUSE OF M)! But how does a god return from Ragnarok? And what place will he find in a world torn by CIVIL WAR? This was how Thor was reintroduced to the world after being off the scene for two years and what an introduction it was. An amazing story that set up the new status quo for the God of Thunder and created the best ongoing in Marvel.
Collects:
Thor 600-621
Thor 620.1 (2011)
Journey Into Mystery 622-655
Journey Into Mystery 626.1 (2011)
Thor Annual 01 (2009)
Thor Giant-Size Finale 01 (2010)
Thor God-Size Special 01 (2009)
Download Link:

Download links are not available at this moment. We will fix them ASAP.


We are replacing dead links with Filedd. Sorry for the inconvenience.