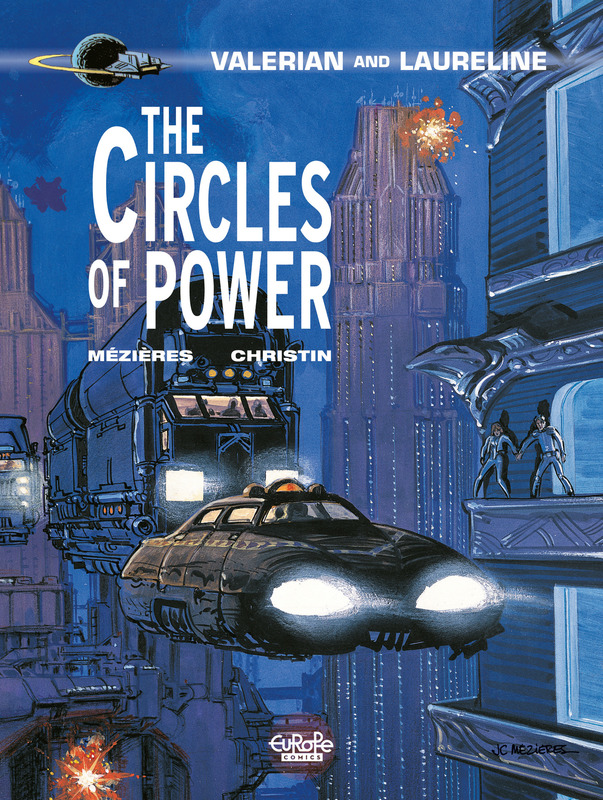 Valerian & Laureline 1-23 (2010-2019)
English | CBR | 24 Issues | HD
Galaxity, capital of the Terran Empire in the 28th century. Valerian and Laureline are agents who protect mankind from rogue time travellers. Now they are sent to New York in 1986 to intercept Galaxity's worst megalomaniac, Xombul - except that in 1986, the world is in ruins and New York is about to be swallowed by the ocean. The two agents must navigate the shifting waters of the past to make sure that the future will exist.
Valerian and Laureline are exploring Syrte, capital planet of a system of 1,000 worlds. Their mission is to discover whether the Syrtians could present a danger to Earth. What they find is a decaying empire led by decadent aristocrats, a population ripe for revolution, and a mysterious caste of masked wise men who discreetly pull the strings from hidden fortresses. Swept up by the winds of history, the agents of Earth will have to choose a side...
When a rogue planet threatens a new Human colony, Valerian and Laureline are sent to investigate and discover a barren, rocky surface... and a whole world beneath it! The people who live inside Zahir have never seen the stars. Divided along gender lines, torn by a senseless and bloody war, they are unaware that their planet is hurtling towards disaster. To stop it, the two agents of Galaxity will have to infiltrate both sides and force a reconciliation.
Valerian and Laureline 04 - Welcome to Alflolol (2012)
Technorog is a planet essential to the economy of the Terran empire. For 200 years, it has been a centre of industry, research and agriculture. Suddenly, the indigenous population - believed long extinct - comes back to the planet they know as Alflolol. Earth's laws are strict: They must be allowed back on their ancestral grounds. But when Valerian and Laureline are assigned to facilitate their "reinsertion," they see the difference between the letter of the law and its spirit...
Download Link: