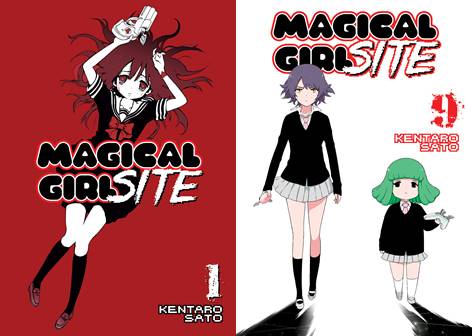 Magical Girl Site v01-v12 (2017-2020)
English | CBR | 12 Issues | 5.07 GB
English translation of the Japanese manga Mahou Shoujo Site (魔法少女サイト).
Asagiri Aya is a young girl who has fallen victim to bullies at her school. Looking for a way to escape her troubles, she looks to the internet for distraction, when a mysterious website called "Magical Girl Site" appears. Simply viewing the page is all it takes to hurtle Aya headlong into the deadly world of the Magical Girl Apocalypse. There, it's fight or die, against a seemingly endless array of savagely adorable, frilly-skirted killing machines, each armed with magical powers and an unquenchable thirst for blood and chaos.
Oh Wretched Thing, So Full of Woe To You, Poor Soul, It's Magic I Bestow.
Asagiri Aya has a difficult life. The middle school girl is the target of cruel bullying at school by day, and violent abuse at home by night. One day, while surfing the web, she came across a creepy figure who granted her a gift of magic power...
Download Link: