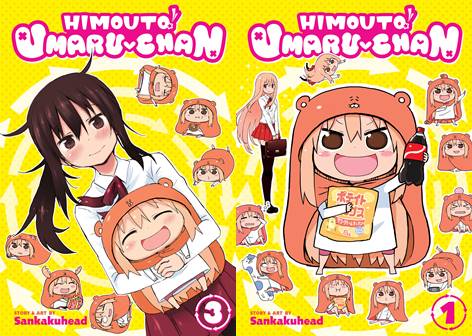 Himouto! Umaru-chan v01-v11 (2018-2020)
English | CBR | 11 Issues
English translation of the Japanese manga Himouto! Umaru-chan (干物妹!うまるちゃん).
Behind closed doors, she's a completely different girl!
Taihei's little sister Umaru is the picture of perfection: elegant, poised, and polite - not to mention drop-dead gorgeous, brilliant, and multitalented. She's the perfect high school girl who everybody envies and adores. What nobody knows is that this perfect little sister has a big secret!!
Download Link: