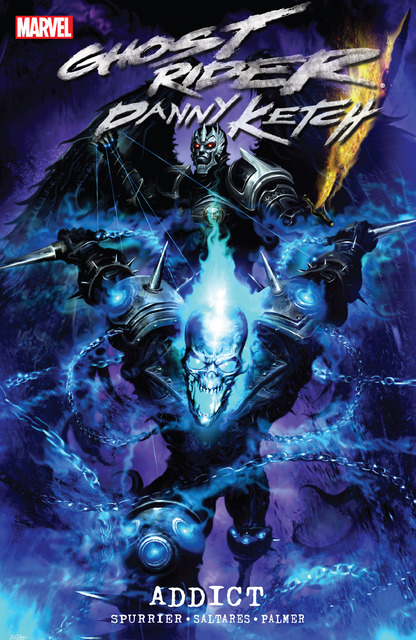 Ghost Rider - Danny Ketch - Addict (2009)
English | CBR | 199 pages | 390.56 MB
Collects Ghost Rider: Danny Ketch #1-5, Ghost Rider Finale #1.
You've heard the news by now. He's been away, he's been down to rock bottom; but he's back. Dan Ketch reborn: a stranger, darker figure. So what happened, Dannyboy? Where did it all go wrong? Tying-into Jason Aaron's stunning take on the Ghost Rider mythos, artist Javier Saltares and writer Simon Spurrier present a tormented fall into the deepest pits of the soul. Join us - via Technomancer babes, talking carrion-birds, battering-rams on bikes and the inescapable hunger for Vengeance - for a dark tale of Addiction. Plus, the final fate of Dan Ketch is revealed in GHOST RIDER FINALE! With Blackheart deposed, the Ghost Rider is now lord of the Nether Realm. What does he intend to do with his power? And will the other Dark Lords - like Belasco, Pluto and Hela - allow him to keep it?
Download Link:

Download links are not available at this moment. We will fix them ASAP.


We are replacing dead links with Filedd. Sorry for the inconvenience.