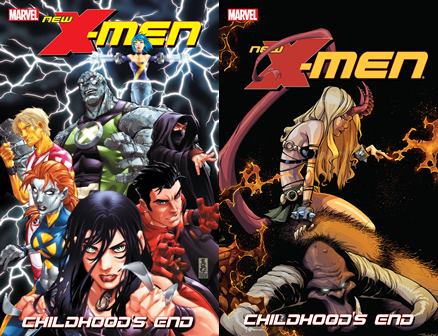 New X-Men - Childhood's End v01-v05 (2015-2016)
English | CBR | 5 Issues | 827.47 MB
Collects New X-Men (2004) #20-43.
Spinning directly out of House of M, the New X-Men deal with the changed world. Will X-23 join the team? Will friendships persevere? Will the kids survive? No one is safe, and not everyone will live through this incredible change in status quo. The rules have changed, and the safety is off!
The dire consequences of recent actions have put the students of the Xavier Institute in their most dangerous situation yet. Reverend Stryker has replaced his crucifixes and prayers with bullets and hand grenades. Can the kids survive his brand of conversion?
The New X-Men have been killed, blown up and absolutely decimated. Now, they're on the offensive! But after all they've been through, will they have the strength to defeat their toughest enemy yet? Hey, maybe the New Avengers could help!
X-23's past returns to haunt the New X-Men. Sure, the team needs a break after the horror and insanity of the last year, but too bad! When Wolverine brought X-23 back into the Institute, only Emma Frost tried to stop it. Here and now, you'll find out why she was right!
The demon lord Belasco has pulled the Xavier Institute into Limbo, but he's not after the X-Men... he's come for the New X-Men. With their leaders cut off, most of the team captured, and a group of students thrown into the demon infested wastelands, all hope seems lost. But the kids aren't alone in Limbo... and things are about to get much, much worse.
Download Link: