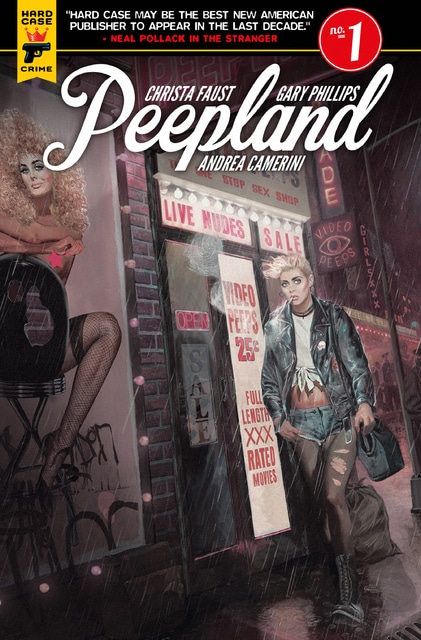 Peepland #1-5 (2016-2017) Complete
English | CBR | 5 Issues | 268.54 MB
Times Square, 1986: the home of New York's red light district where strip clubs, porno theatres and petty crime prevails.
When a chance encounter for Peepbooth worker Roxy Bell leads to the brutal murder of a public access pornographer, the erotic performer and her punk rock ex-partner Nick Zero soon find themselves under fire from criminals, cops, and the city elite, as they begin to untangle a complex web of corruption leading right to city hall.
Download Link:
We are fixing the dead links. Please check
NEWS
for schedule and progress.