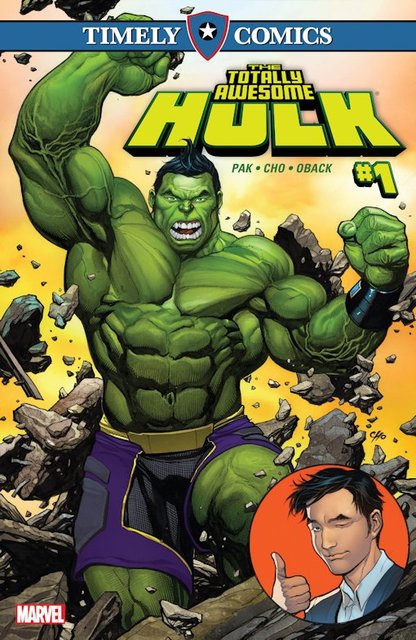 Timely Comics The Totally Awesome Hulk 001 (2016)
English | CBR | 73 pages | 112.81 MB
Collects The Totally Awesome Hulk (2015) #1-3.
There's a brand new Hulk in town, and his name is Amadeus Cho! Get ready for the craziest Hulk story of the millennium as a kid genius decides he's gonna be the best Hulk ever- and just possibly brings the entire Marvel Universe crashing down into chaos! Totally awesome beach day! Massive monster mayhem! She-Hulk and Lady Hellbender! And the biggest, baddest dragon there is - Fin Fang Foom!
Download Link:
We are replacing dead links with Filedd. Sorry for the inconvenience.