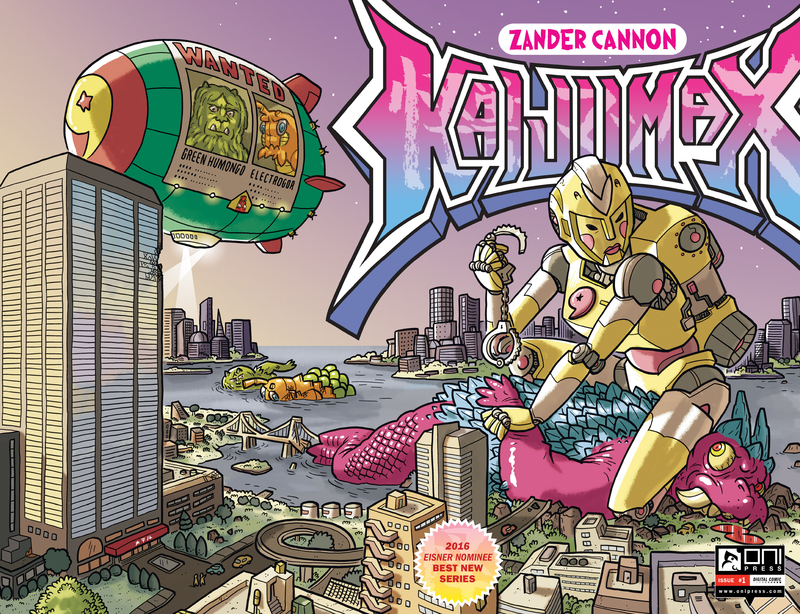 Kaijumax - Season Two #1-6 (2016)
English | CBR | 6 Issues
Get ready for the all-new second season of Kaijumax! All the Red Humongo wants to do is go straight now that he's out on parole, but his good-for-nothing brother Green Humongo has escaped from Kaijumax and is crashing at his house, with fellow escapee Electrogor in tow. Out-of-work guard Jeong drinks his troubles away on the moon, while new police recruit Chisato throws herself enthusiastically into her first day on the job. Also: Blindside tackles! Filial piety! Savage beatings! And... a Flintstones reference?
Download Link:

Download links are not available at this moment. We will fix them ASAP.


We are replacing dead links with Filedd. Sorry for the inconvenience.