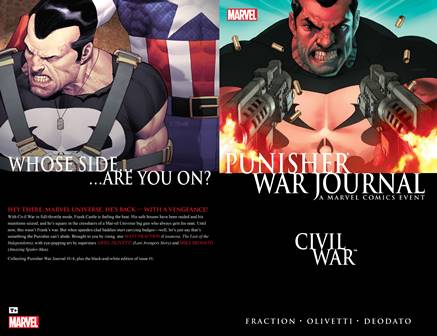 Punisher War Journal v01 - Civil War (2007)
English | CBR | 102 pages | 127.94 MB
Collects Punisher War Journal (2006-2009) #1-4.
He's back - with a vengeance! With CIVIL WAR in full-throttle mode, Frank Castle is feeling the heat. His safe houses have been raided and his munitions seized, and he's square in the crosshairs of a Marvel Universe big gun who always gets his man. Until now, this wasn't Frank's war. But when Spandex-clad baddies start carrying badges - well, let's just say that's something the Punisher can't abide.
Download Link:
We are replacing dead links with Filedd. Sorry for the inconvenience.